Understanding dress codes is essential for dressing appropriately in various settings. Whether you're attending a business meeting, a social event, or a professional gathering, knowing how to decode dress codes can help you make the right impression.
Business Formal
Business formal dress code is typically associated with professional settings such as high-level corporate meetings, conferences, or formal events. Here's how to dress appropriately:
Women
Opt for tailored knee-length or below-the-knee dresses in classic navy, black, or gray colors. Choose sophisticated silhouettes with modest necklines and minimal embellishments. Pair with closed-toe pumps and minimal jewelry.
Business Casual
The business casual dress code balances professionalism and a more relaxed atmosphere. It is often seen in office environments with less formal requirements. Consider the following guidelines:
Women
Choose dresses that are polished yet comfortable. Midi or knee-length dresses in quality fabrics like cotton or linen work well. Opt for subtle patterns or solid colors. Pair with closed-toe heels or flats and tasteful accessories.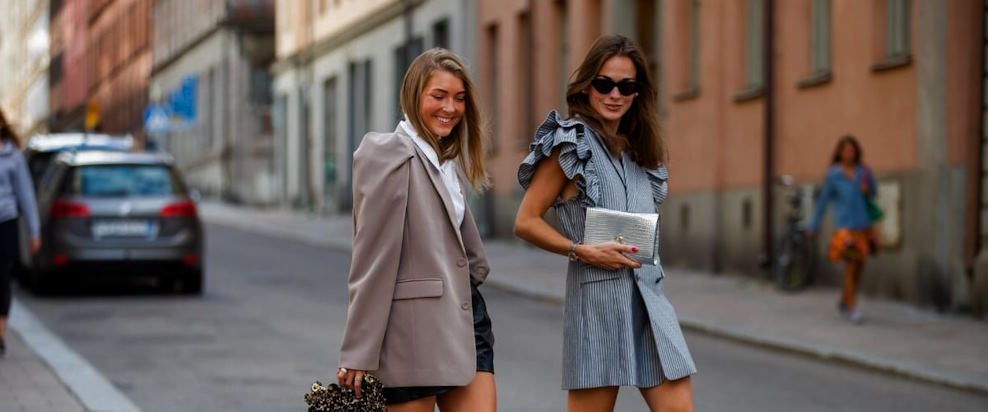 Cocktail Attire
Cocktail attire is typically requested for semi-formal social events such as cocktail parties, weddings, or evening affairs. Follow these guidelines to dress appropriately:
Women
Select knee-length or tea-length dresses in elegant fabrics like silk or chiffon. Experiment with colors, patterns, or textures. Consider dresses with tasteful embellishments. Pair with heels and accessorize with statement jewelry or a small clutch.
Casual/Smart Casual
Casual or smart dress codes offer more flexibility and comfort, often seen in creative or informal settings. Here's how to navigate these dress codes:
Women
Choose dresses that are stylish and relaxed. Opt for knee-length or maxi dresses in breathable fabrics like cotton or linen. Experiment with prints, colors, or playful details. Pair with sandals or flats and accessorize accordingly.
Adapting Dress Styles
When adopting dress styles to fit industry-specific norms and company cultures, consider the following tips:
Conservative Industries
Stick to classic silhouettes, modest hemlines, and neutral or subdued colors. Avoid excessive patterns or flashy details. Opt for refined accessories and polished footwear.
Creative Industries
Embrace more fashion-forward dress styles and experiment with unique cuts, patterns, or colors. Allow your style to shine while still maintaining professionalism. Incorporate statement accessories or trendy footwear.
Start-ups or Tech Companies
Follow the company's lead on dress code norms. Some may encourage casual attire, while others may lean towards smart casual. Dress stylishly but comfortably, expressing your style within the parameters of the company culture.