Choosing the right dress can make all the difference when it comes to dressing for success. Whether for a professional setting, a special occasion, or a casual outing, finding a dress that compliments your body type, personal style, and occasion is essential.
Consider Your Body Type
Understanding your body type is crucial when choosing a dress that flatters your figure. Here are some general guidelines:
Hourglass
Emphasize your curves with fitted dresses that cinch at the waist.
Pear-shaped
Opt for A-line or fit-and-flare dresses that highlight your waist and skim over your hips.
Apple-shaped
Look for empire-waist or wrap dresses that create a definition above the waistline.
Rectangle-shaped
Experiment with belted or tailored dresses to create the illusion of curves.
Dress for the Occasion
Different occasions call for different dress styles. Here are a few suggestions:
Formal events
Choose elegant, floor-length gowns or cocktail dresses in classic silhouettes and luxurious fabrics.
Casual outings
Opt for comfortable and versatile day dresses in light fabrics, such as cotton or linen, paired with sandals or sneakers.
Work environment
Select tailored, knee-length, or sheath dresses in professional colors and conservative cuts.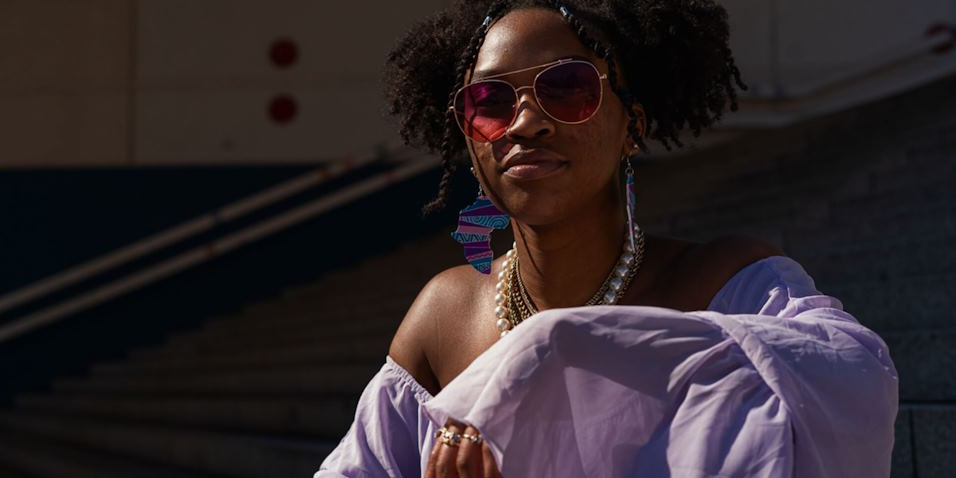 Play with Trends
Incorporating current fashion trends into your dress ensemble can add a touch of modernity to your look. However, be mindful of choosing trends that suit your style. Experiment with statement sleeves, bold prints, asymmetrical cuts, or unique details like ruffles or pleats. Remember to balance trendy elements with timeless pieces to ensure longevity in your wardrobe.
Accessorize Thoughtfully
Accessories can elevate a dress and complete your outfit. Consider the following:
Statement jewelry
Pair a simple dress with bold earrings, a statement necklace, or a stack of bangles to add visual interest.
Belts
Cinch your waist with a belt to add definition and create a flattering silhouette.
Handbags
Choose a handbag that complements the style and color of your dress. Clutches work well for formal events, while crossbody bags or totes suit casual outings.
Scarves and shawls
Add layers and texture to your dress by incorporating scarves or shawls for a chic and versatile look.
Selecting Footwear
Choosing the right footwear is crucial to complete your dress ensemble. Consider the occasion, dress length, and personal style:
Formal events
Opt for elegant heels or strappy sandals to match your dressy attire.
Casual outings
Pair your dress with flats, sneakers, or sandals for a comfortable and relaxed look.
Work environment
Choose closed-toe pumps or heeled polished and professional boots.